NutriBiotic® CapsulesPlus is a unique formulation that combines grapefruit seed extract, echinacea angustifolia root, and artemisia annua and is used by healthcare professionals worldwide.
Each capsule is equal to 12-13 drops of Grapefruit Seed Extract Liquid Concentrate.
Grapefruit seed extract 125 mg, echinacea angustifolia root 200 mg, artemisia annua 200 mg, vegan capsules, and magnesium stearate (vegetable lubricant).
Made without soy, milk, egg, yeast, corn, wheat, sweeteners, and preservatives.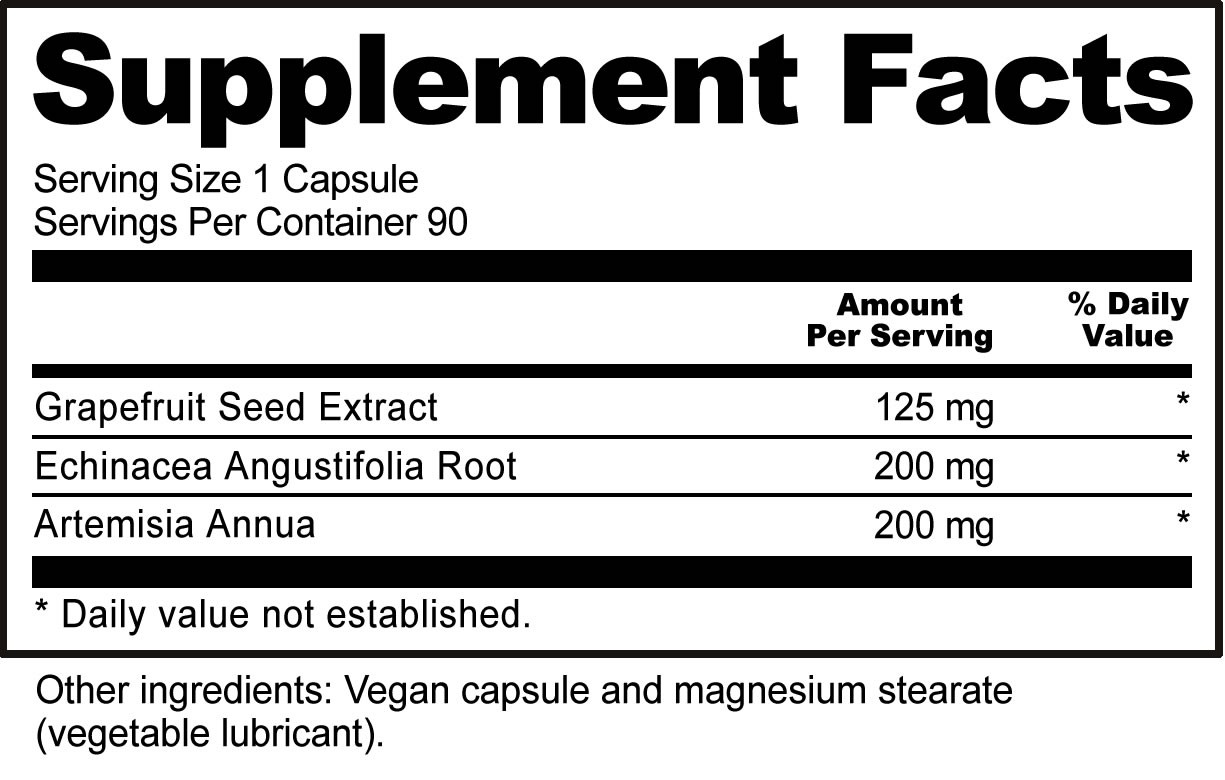 Take one capsule one to three times daily with or without meals. Not recommended for children under 12 years of age.
WARNING: Keep out of reach of children. Do not exceed suggested use without consulting a licensed healthcare professional.
Grapefruit Seed Extract Capsules Plus 90 capsules