Free Shipping On Orders Over $75
Availability:
In stock for online orders only (call before in store pick up)
Grapefruit Seed Extract Capsules Plus
Product Information:
Contact us if you have any questions or concerns about your health or products. Our staff is highly trained and board certified in modern and alternative medicine.
Description
Ingredients
Dosage
Size
NutriBiotic® CapsulesPlus is a unique formulation that combines grapefruit seed extract, echinacea angustifolia root, and artemisia annua and is used by healthcare professionals worldwide.
Each capsule is equal to 12-13 drops of Grapefruit Seed Extract Liquid Concentrate.
Grapefruit seed extract 125 mg, echinacea angustifolia root 200 mg, artemisia annua 200 mg, vegan capsules, and magnesium stearate (vegetable lubricant).
Made without soy, milk, egg, yeast, corn, wheat, sweeteners, and preservatives.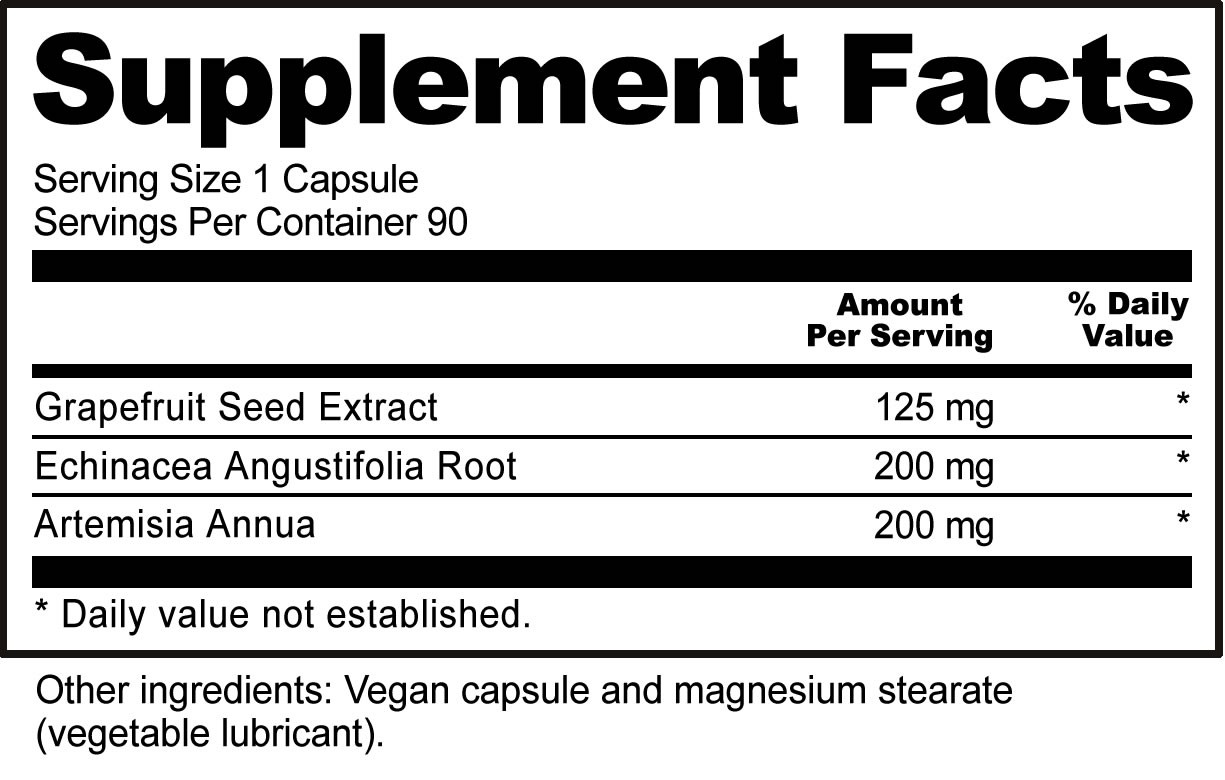 Take one capsule one to three times daily with or without meals. Not recommended for children under 12 years of age.
WARNING: Keep out of reach of children. Do not exceed suggested use without consulting a licensed healthcare professional.
Grapefruit Seed Extract Capsules Plus 90 capsules

We have well over 200 years of collective knowledge in modern
and alternative medicine. We help our client's
restore their health.